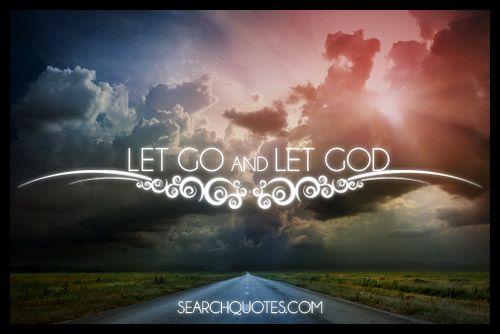 A lot of times we allow life and our usually self created stresses take us to points in which we just shut down, lose hope, and lose faith, instead of allowing ourselves to continue in the pace, and in the direction that God wants to take us.
The reality in each situation that we face is that God's wisdom is always there for us to feed on, even in times we feel alone, lost, and misguided. When you just allow yourself to let go of the wheel, and trust that God is going to take control of the spiritual vehicle you are driving, then supernatural things will start to happen in your life.
Many don't realize the power of making the decision of whether to truly believe, and to not worry, not fret, and live a life full of God's guidance instead of their own. Be committed to the belief that God will take care of situations that you simply can't, be consistent with this belief, and God will consistently work inside of you.
Remember you can define God, find your God – it is something different for us all.
Source: SearchQuotes