If you want your mobile app to be a success, you have to pack it full of user-friendly features. After all, if users aren't able to use your app effectively, they'll bypass it in favor of other, similar apps on the market. It is the rare app that doesn't have competitors, and good UI is often the only way your app can dominate the competition.
1. Offer social media integration
People want to share their app badges and achievements with friends in their social networks. They also want to interact with other people who use the same app. Nearly all successful apps now include a social media integration component, so people can share levels beaten, calories burned, or other achievements they've unlocked.
2. …and offer an option to make an account without using social media
Not everybody has a Facebook or Twitter account, and not everyone wants to give their social media profiles access to their app information. Let's say you're making a health and fitness app. Some people might not want the information to connect to Facebook, especially if they're doing fewer push-ups or eating more junk food than they'd like to share. Give people the option to make an app-specific account that does not track with social media.
3. Don't make users log in every time
When a user taps your app icon, that user wants to start the app right away. Users don't want to sit through a lengthy animation, and they certainly don't want to have to type in a name and password every time they open the app. Give users the opportunity to go straight to the app; don't fill the first minute up with unnecessary home and login screens.
4. Know what to do with the phone's sleep function
If you've got an app that requires users to go for a period of time without touching the screen, make sure your app knows to override the phone's sleep function. The popular Gorilla Workout app, automatically goes to sleep if the user don't touch the screen regularly. This is a UI failing in an otherwise successful app, as users don't have time to touch the screen every 15 seconds during a workout. Pay attention to the sleep function and similar small details; if you don't get these right, your competitors will.
5. Gain your users' trust
There are three ways to gain your users' trust. First, don't include ads in your app if you can help it. Second, give users the opportunity to try your app for free — many of us have been so burned by bad apps that we don't want to purchase a new one unless we're sure we like the UI. Third, warn your users if there are similar "fake apps" out there. Many apps come with malicious code or malware attached. If you know you've got a fake app competitor, let your users know that you are the real app on the market and make smartphone security recommendations easy to access and comprehend.
6. Make all functionality seamless
Don't require two screens when you could have one. Don't require three taps when you could get it done in two. Play around with your app and note every instance where you seem to repeat a step or take multiple steps to get something done. Cut those extra movements out, design is an integral part of any app which DF covered here!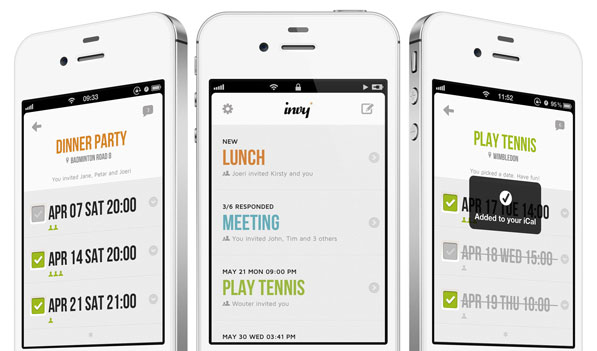 7. Test your app, and ask questions
How do you know if your app is user-friendly? Give it to users. Ask a group of people to test your app and tell you what they like and don't like. Ask specific questions: When did the app feel slow? What features were the most difficult to access? What part of the app was the most confusing? Integrate their answers and their suggestions, and repeat the process until you have an app that has been optimized for good UI.